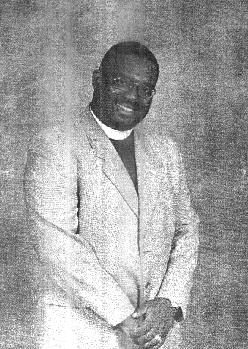 Reverend William H. Lamar IV
William H. Lamar is the eldest son of William H. Lamar III and Eartha S.A. Lamar. He credits his love of ministry to his upbringing in Saint PAul AME Church of Macon, Georgia where he discovered that the church was a place of love, affirmation, and Christian development. Reared alongside two siblings, Marty A. Lamar and Kerrie D. Lamar, the Lamar family joined the congregation of Bethel AME Church upon moving to Tallahassee in 1988.
Rev. Lamar prepared for the Christian ministry by earning a BS, magna cum laude, from FAMU and an M. Div. from the Divinity School at Duke University--Durham, NC. He accepted the call to Christian ministry in October1994 at Bethel under the pastoral leadership of The Reverend Doctor Adam J. Richardson, who currently serves as an AME bishop.
In 1998, Rev. Lamar was ordained a deacon by Bishop Frank C. Cummings, the former prelate of the Eleventh District (Florida & The Bahamas) and in 2000 he was elevated to an itinerant elder in Jesus Christ by the present prelate of the Eleventh District, Bishop John Hurst Adams. Presently pastor of St. Phillip AME Church in Monticello, FL, Rev. Lamar is happily married to the former Courtney J. Smith, a PH. D. candidate in Computer Science at Florida State University.
Saint Phillip AME Church
Route 3 Box 124-B
Monticello, Fla 32344
(850)977-4226